What's Your Home Worth?

Get a free comparative market analysis of your home's worth sent to you with no obligations.
The Stites Team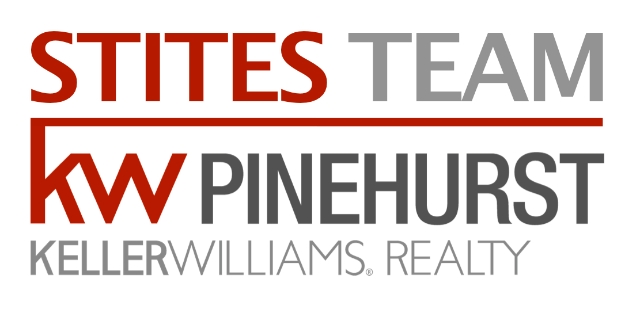 Shannon Stites

910-992-6231
Shannon [email protected]

Chad Stites
910-992-6230
[email protected]
Your First Home
Looking to purchase your first home? Click here to request a complimentary copy of Your First Home: The Proven Path to Home Ownership.


Moore County Real Estate, Pinehurst Homes, Ft.Bragg Relocation, Seven Lakes Area Info and More!

Welcome to Keller Williams Realty The Stites Team!

Here are a few testimonials from some of my recent clients. I have many more if you'd like to see them.


1. "Shannon was much more active in keeping in touch with us than our prior agent who signed us up and then had no interaction with us at all. She did an excellent job of advertising, marketing, and informing buyer of the assets of our townhome."
--Bill and Barbara Leeman, Sellers of 120 Sherwood Dr, 7 Lakes S



2. "Shannon was very professional, considerate and always there to answer any questions. She did a great job. She made the whole process easy. She is kind, professional and reliable."
--Steve and Katie Wilson, Sellers of 11 Salem Ln., Pinehurst





3. "Shannon was excellent! She helped us with a problem that a lot of other real estate agents would have walked away from and we will never be able to thank her enough. Shannon worked very hard in getting our home sold especially at a time when the sales were slow and there were so many homes for sale in our area. She was available for us whenever we needed. Excellent pictures were taken of our home and put on the website and MLS. She was able to provide us with a lawyer, who was fantastic, when a problem came up with the property and worked very well with the other agent to solve it and get our home sold. We are so grateful to her for helping us and now have found the home of our dreams to finally retire in. We would recommend Shannon to anyone--she was wonderful and we will never forget her."


--Joe and RoseMarie Raffel, Seller of 110 Blackstone Ct., Seven Lakes West



4. "Shannon and her team provided fantastic service beyond our expectations. She has a wealth of resources to assist in the entire process from marketing, making repairs and assisting with the moving process. Shannon was extremely accurate in determining the selling and listing price of our home. I strongly recommend Shannon and her team!"


--Tom Kelly, Seller of 103 Pinecone Ct, Seven Lakes North



5. "Shannon's experience and knowledge of the Seven Lakes area helped assure a positive home buying experience. Her patience and relaxed approach was very much appreciated. Shannon is very diligent in providing her clients with all of their options and helping determine the best option. Her team is great!!"


--Gary and Misty Mullins, Buyers of 117 Smathers Dr., Seven Lakes West



6. "When we decided to list our Seven Lakes West house in 2010, the sluggish housing market mde it crucial that our listing agent have the knowledge, experience, motivation and resources to maximize our prospects of a successful result. Shannon and Keller Williams were exactly the team of real estate professionals that we needed. She worked closely with us to prepare our house for showing, used broker open houses to promote our home to other agents, utilized web resources extensively, communicated with us frequently, and guided us through the negotiations that led to a successful contract and closing. We would recommend Shannon enthusiastically to anyone looking to sell their house!"


--Tom and Tina Harper, Sellers of 120 Wertz Dr., Seven Lakes West


7. "WOW! I can't even believe that that is my home! I LOVE, LOVE, LOVE the pictures and the slideshow! Everything just looks fabulous! I am so excited to have this done! Thank you so much for making it look so awesome!"
--Jessica Esmond, New Seller in response to previewing her photos and Virtual Tour

8. After 5 years of struggling with the sale of our North Carolina house (the market, moving, short sale and the last year fearing a $20k -$30k tax bill), I am beyond ecstatic to say that we are finally done!!!! Got word that not only are we not liable for a huge tax penalty but we are even getting money back! Detail, persistence, documentation and record keeping has paid off!! I thank God for this blessing, Shannon Stites for her hard work and patience and the fact that Jeff and I have a strong marriage and we didn't kill each other off through this process!!
--Tammy Snell, Seller

9.Shannon Stites did a great job of helping our family purchase a wonderful home. Shannon has great knowledge of the area and I would highly recommend her to friends and family.
--Southern Pines 18th Mar 2014

10.Communication is key...Shannon Stites kept us informed on every detail concerning the sale of our home. We could not be happier with her services and we have and will continue to recommend her to everyone who needs an agent.
--Sylvia Morrell-Seller 30th Jan 2013

11. Shannon was a great Broker to deal with. Being first time homebuyers is hard enough but the experience was painless thanks to Shannon's knowledge and diligence. We'll definitely be using her in any future sales/purchases!


--Ellen VanDePutte-Buyer 12th Dec 2012




Helping you buy and sell homes in Seven Lakes, Pinehurst, Southern Pines and all of Moore County, NC!





After you have had the chance to review this information, contact me
so we can tell you more about how we can help.
We appreciate the opportunity to earn your business.